Our IndieGogo crowd-funding campaign is now "live."
Make your contribution here: http://igg.me/at/ancientmap
This is your first opportunity to pre-order our new book, "Ancient Map for Modern Birth." There are also other fun and one-of-a-kind perks available to our supporters, including original art by Pam England. 
1. About the Book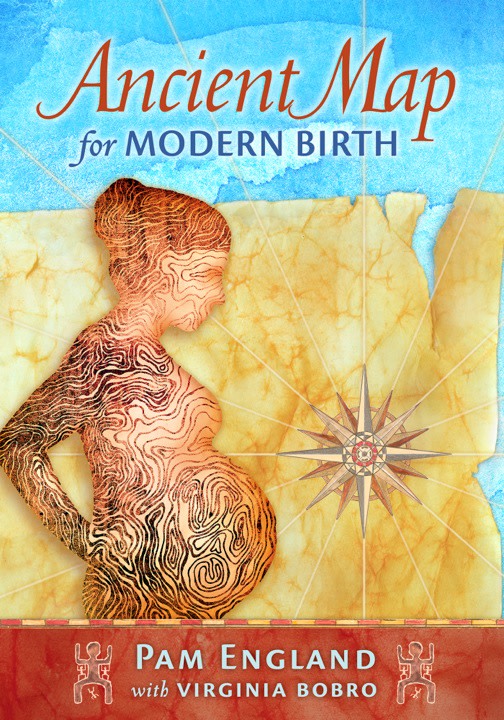 When Birthing From Within was published 18 years ago, it was hailed as a "landmark in the history of childbirth." Since that time, Birthing From Within has been a leader in changing the conversation about birth. Some of the ideas Pam England presented that were seen as radical and controversial are now not only accepted and embraced, and have even gone mainstream. Now Pam England and Virginia Bobro are ready to turn the childbirth preparation on its head—again!—with a book that presents our cohesive and evolved vision and model that has been developed and refined over many years of teaching, reflecting, and supporting thousands of parents and birth professionals around the world. This is the Ancient Map for Modern Birth.
Pam has been working on this book with Virginia for nearly five years: the writing is done, all the illustrations are complete (take a peek at a few of them in the gallery), and the final proofreading and book design are underway. Publication date is just around the corner: February 2016. Become a backer of this campaign and you will be first in line to get your hands on this book! You can help make this happen, and we need and value your support!
Already, the Birthing From Within message has reached hundreds of thousands of families and professionals. Our trainings are in demand around the world, and BFW childbirth classes are offered in 20 countries around the world. There is demonstrated interest our approach to the childbirth preparation and healing. This book is eagerly awaited by those who are already a part of Birthing From Within.
Every pregnant woman and birth professional will benefit from the compelling blend of current research intertwined with processes and stories that support a woman's determination, self-respect, and readiness to deal with any type of birth, in any setting (from home to operating room). Our map, inspired by ancient teachings, offer the modern woman a step-by-step guide to understanding her emotional, physical, and psychological journey through the childbearing year. Readers will enjoy in-depth exploration of the story of Inanna, the Laborinth™, as well as practical information, art, rituals and ceremonies, mindfulness practices, and meditations that together provide a rich and stimulating pathway for women to discover personal and collective meaning during the profound rite of passage that is birth. Take a peek at the Table of Contents here.
2. Why the book is self-published 
Did you know that Birthing From Within was self-published and is still one of the most successful and beloved childbirth books ever? Despite competing bids from several publishing houses, we decided to self-publish this new book. 
Here's why: Ancient Map for Modern Birth is not like any other childbirth book out there. Self-publishing ensures creative control and a collaborative process between authors, artist, and designer. The complex and elegant interior design, including over 140 illustrations, is considerable and requires attention to detail by a skilled designer who really embraces our vision. We are so pleased with the look and feel of this book; what a joy it is to see it come to life in the way we envisioned.
3. Reviews
"This book reaches far beyond the typical pregnancy and childbirth book. It guides us to find that place inside every human being which connects us to an ancient way of knowing and way of being. When we are connected to that, we cannot get lost. The excitement I felt when reading this book was like embarking on a major journey.  Each chapter was filled with unexpected delights: a story, a remarkable illustration, a new practice. It was like finding a new favorite spot, which I hated to leave, but then getting to discover yet another one. The insights in this book teach us so much more than how to birth.  They teach us how to be.  If you are a parent, want to be a parent, know a parent, have a parent, then read this book to find your inner map for how to prepare for birth, how to be with birth, how to talk with people about birth, how to simply BE." --Carrie Kenner, Doula Trainer, Seattle, WA
"Pam England's wisdom helps women find their inner warrior, their empowering voice, their ability to trust their gut."  
--Colleen Goidel, Doula & Mentor, Atlanta, GA
"This book really shows the greater vision of Birthing From Within, which is about awakening the spirit. As I read it, I am given a new lens, a new map, for guiding parents, and also for looking at my own births. This has been so healing on many levels. Thank you!"  
--Michelle Beaulieu, Doula and Mentor, Sand Lake, NY


"Ancient Map for Modern Birth goes deeply into preparations for two rites of passage: childbirth and parenting. This book covers even more topics of interest to modern mothers and fathers (than Birthing From Within) and emphasizes the importance of staying flexible and open to the unknown possibilities and surprises that are a part of pregnancy, childbirth and parenting." --Rosanna Davis, CPM, Palo Alto, CA
4. Why your contribution matters
Ancient Map for Modern Birth is more than just another book on birth—it presents a fresh new paradigm for childbirth preparation. When you become a backer, you are a key to bringing our project into the hands of pregnant women and birth professionals as quickly as possible.
Supporters at every level not only helps raise funds for a timely production and printing of this unique and beautiful book, but also provide peace of mind to the authors so they can focus on bringing their message to the world.
When you back our campaign, you are taking an active part in changing how women see themselves, and how they are seen by others, during pregnancy and birth. An investment in this book is an investment in women—which is so important in today's political climate.
Help us change the conversation about birth in our culture!
5. Pre-order your copy of Ancient Map for Modern Birth
$23 gets you a copy of 
Ancient Map for Modern Birth, 
hot off the presses. Our backers will be the first to get their hands on the new book!
$30 gets you a signed copy of Ancient Map for Modern Birth, as soon as they are available!
ALL Ancient Map book perks include: audio downloads of Pam telling the story ofInanna's Descent into Laborland, leading a visualization, and teaching you pain-coping and mindfulness practices.
6. More perks!
We can't produce this book without your support, so to show our gratitude for your contribution, we're offering a variety of perks, including original artwork by Pam England. Check out the 20 levels of financial support, choose one, click—and the perk will be yours! Some are available in limited quantities (first-come, first-serve), so hurry! (Please check the estimated date of delivery of your perk).
7. Other ways you can help
Every contribution, whether $10 or $5000, helps us reach our goal in 30 days. So, too, does getting the word out about our project! Word-of-mouth and your excitement helps multiply the value of your support.
Please tell a friend, or 25 friends, or even a 100 friends, acquaintances and co-workers, clients, about Ancient Map for Modern Birth!
Get the word out by phone, email, and talking it up.
Post a message on your Facebook page.
Even better, post a link to the campaign video.
Tweet a link to our IndieGoGo page.
Share the perk pictures on Instagram!
*Some people are not yet familiar with the power of crowd-funding. Explain how it works and motivate someone to check out our Ancient Map for Modern Birth campaign.
8. Where will funds go?
With the writing, editing, illustrations, and cover design complete, some of the money raised will go to pay bills already incurred (so we know exactly how much we need: these amounts won't increase). The rest is designated for finishing the design, printing, shipping, and marketing expenses. Here's how the $30,000 breaks down:
Editing: $4000

Cover design: $1500

Digital scanning and preparation of illustrations: $2500

Interior book design, layout, and finishing touches: $5000

Marketing (incl. IndieGogo fees): $7,000

Printing: $10,000
Our initial goal of $30,000 will cover the investment we have already made in bringing this book--our vision--to the public. We are looking forward to launching stretch goals for the e-book, translated editions, and other exciting related projects.  This is just the beginning—join the wave!

Thank you so much for your support! 
~Virginia Bobro & Pam England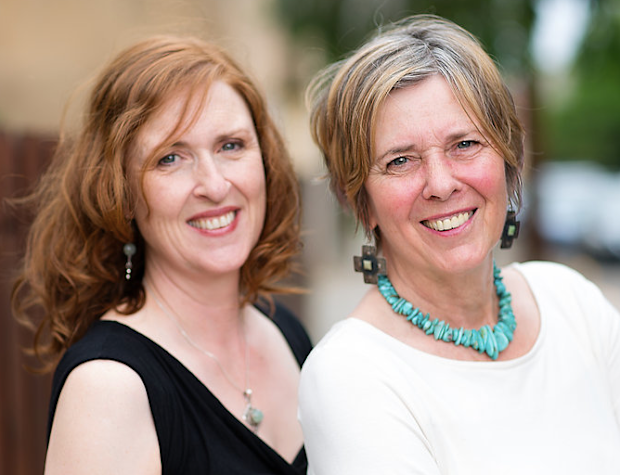 Leave a comment